UNSURPASSED PANORAMIC RIVER VALLEY VIEWS!
#2004 - 10011 - 123 Street - The Gainsborough
T5N 1M9 :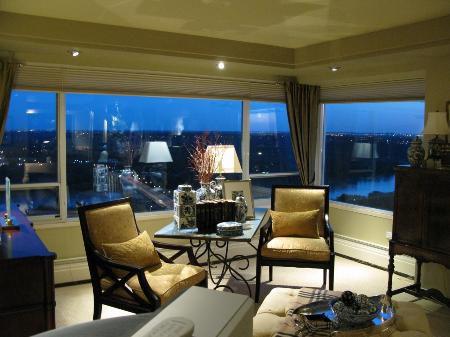 $349,800
Prop. Type:

Single Family
MLS® Num:

NEW
Status:

Sold
Bedrooms:

1
Bathrooms:

1
Year Built:

1981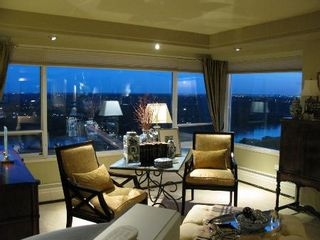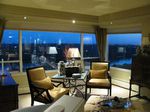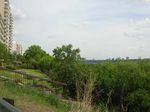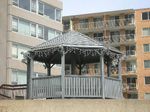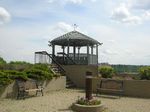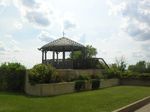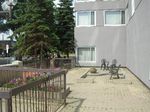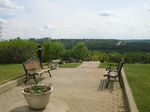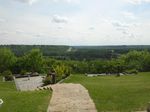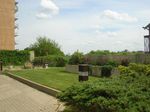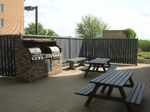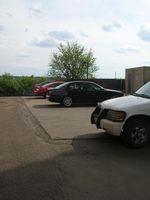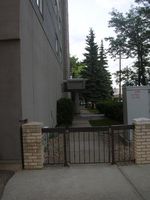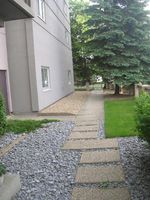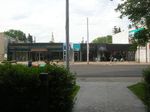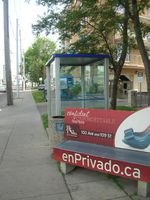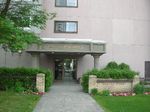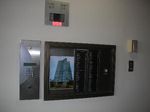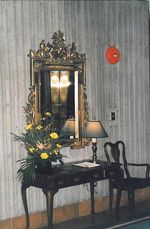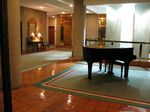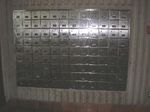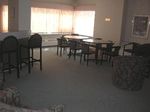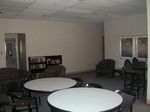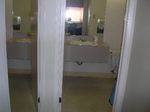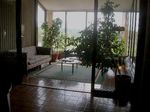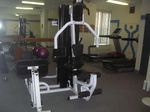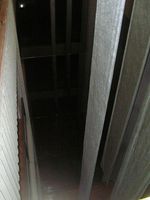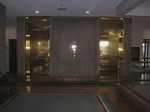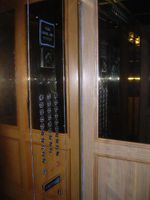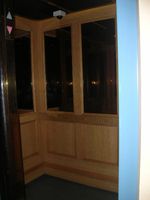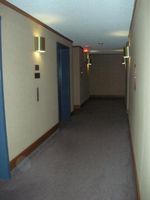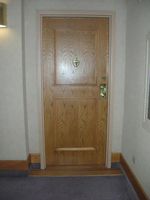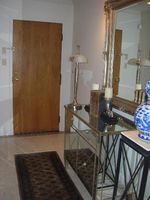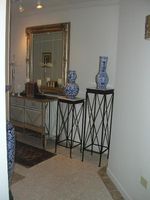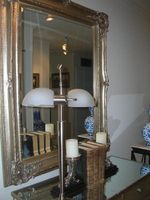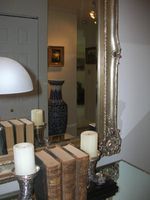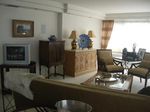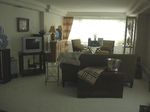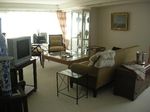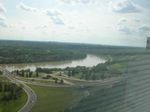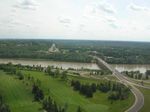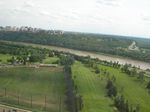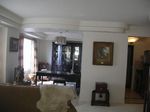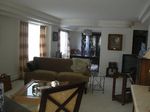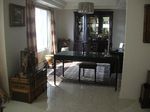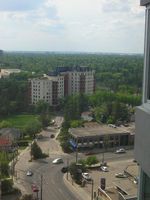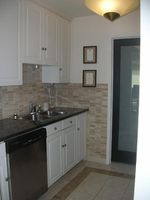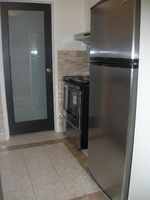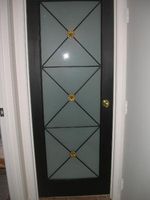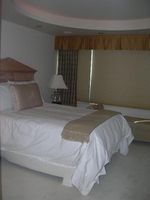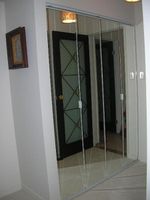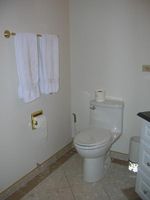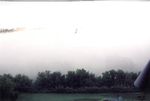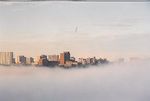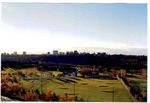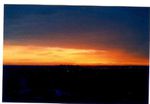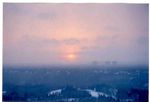 Welcome to Unit #2004 - the Gainsborough. The Owner and an Interior Designer collaborated on this modern unit. It offers the kind of features found in design magazines, but are not so overly trendy that you will have to worry about your home being out of date in future years. It won't be. Design longevity was the ultimate goal of the Owner.
The Gainsborough is a 23 Storey Con
dominium Project consisting of 106 Condos (only 5 units per floor) providing an unobstructed River Valley View as well as Sensational City Skyline Views. The Landscaping is Professionally Designed and Impeccably Maintained. Visitor Parking is located on the East Side of the Building. The Gainsborough is located on Jasper Avenue at 123st Street in Oliver.
THE VIEWS: Massive Parkland in the Center of any City is a Rarity, however that's what you get with the Gainsborough. From the 20th floor you will look down on the 'Jewel of Edmonton' the fast flowing North Saskatchewan River, two Golf Courses including the exclusive Mayfair Golf & Country Club, William Hawrelak Park among the many orther Parks and the Fabulous River Vallry Trails, all of which are available to you from The Gainsborough a
s you look out on this ever changing Kaleidoscope of Colour.
At night you'll have a remarkable view of City Skyline Nightlights, twinkling in the distance as far as the eye can see. From the 20th floor situated on the crest of the River, atop of the valley, you're really 40 floors above the River. It's a view that is only shared by You, other Privileged Neighbours and the Birds that occassionally fly by your windows!

You are offered an Unsurpassed PANORAMIC River Valley VIEW from #2004 - the Gainsborough. This Gorgeous, Air Conditioned, Upgraded, 1011 sq.ft. Show Home Condition Condo has it All! Remodelled with Unique Expressions, this Designer Creation looks like it came out of Architectural Magazines! Features such as Marble Floors, Custom Doors, a Built-In Audio System, Cove Lighting in Contoured Stepped-Ceilings, Recessed Lighting with Dimmers Throughout, the Massive Open Living Rm & Den/Dining Room will Awe You!
The Kitchen features Black Granite Counters/Back-Splash, new Maytag Stainless Steel Appliances, Oversize Cabinets, Back Lights/Dimmers & a Glass Privacy Door to the Pantry. The Decadent Bath features a Low Flush Toilet/Whisper Quiet Soft Close Lid, Tile Floor, Gorgeous Mirror with Sconces and a 5* Hotel Shower Curtain and Towel Rack. The Luxurious Bedroom boasts a Contoured Design Ceiling/Halo Lighting, Black-Out Blinds & Remote Switch. New York, New York, Here I Come and I Have All the Sizzle!

As your home is probably the biggest and most important lifetime investment, remeber the adage 'LOCATION, LOCATION, LOCATION!' The Gainsborough is Location in one of the most prestigious and desirable established 'Character' Neighbourhoods in Edmonton.

The Gainsborough features a Private Park including a Gazebo overlooking the River Valley as well as a Private Bar-B-Q Area on the Property. Take a moment to relax and consume the gorgeous view on one of the many park benches.The Curb Appeal of this Most Desirable Complex screams 'CLASS!'

Interior Amenities include an Impressive Guest Suite; a Gym Facility/Exercise Room with Equipment (no need for Gym Membership elsewhere!); a Hot Tub Room; a Workshop/Hobby Room; a Party Room with a Kitchen Facility easily able to accommodare up to 30 guests; an exclusive underground assigned Parking Stall (#10 on Level 1) as well as Free Laundry Machines on each floor. The Project is Air Conditioned and has a Secure Intercom System with Monitored Seurity Cameras.

A couple of blocks in either direction are Fabulous River Valley Paths, Gallery Row, High-End Specialized Retail Stores, Trendy Bars, Nightclubs and Restaurants as well as Bus Service. Need something from the pharmacy? There are two nearby. Same with groceries including a store that specialize in organically grown produce. Two blocks away is a park with a pond. Two blocks in the opposite direction is the Victoria promenade. A short bike ride and you're at the Provincial Museum and Government House.

Architectural Digest Style Lobby: From the moment you enter the spacious lobby featuring a baby grand piano and solid brass elevators you know you have a special place, your lifestyle home - The Gainsborough. This fashionable location was named after famed British painter, Thomas Gainsborough, himself a man of style in 18th Century England.

That's the best way to describe this elegant home in the Gainsborough. It's a blend of the current urban trend with a Pan Asian influence. This is the home of a busy profession used to the finer things in life including a host of amenities. From the moment you enter the foyer of the luxurious home, you will you have been transformed to Vancouver, New York or London. The finishing and attention to detail are everywhere. Cornice mouldings, marble floors, get you.

Much attention and cost has been expended to the design of the lighting system throughout which begins in your entry hallway with track lighting to accent your collectibles. There are forty-five halogen lights strategically placed in your new tiered ceilings which are available to you for whatever mood you want to create. Each room has its own dimmer system and most are remotely controlled.

No 'Blah' Typical Stippled Ceilings in this Gorgeous Home! The Ceilings were re-created Beautifully Tiered in a Smooth Texture with hidden lighting.

This Beautiful Condo is wired for Security within the unit which can be activated 24/7 while you are a work or out of town. This is ideal for the frequent traveler or homebody - simply lock up and go!

General Features of this Highly Desirable Condo Complex are:
1. Air Conditioning - rare in Hi-Rise Condos in Edmonton!
2. Alarm system in unit, in addition to the building's security cameras & secured intercom system
3. Exclusive Designated Use of Parking stall # 10 on level 1 & exclusive use of a separate storage locker
4. Quiet Floor of only 5 units
5. Out of Unit laundry (on the same floor) - no charge
6. Garbage chute on each floor
7. Gym Facility
8. Work or Project Room
9. BBQ entertainment area
10. Party room with kitchen able to accommodate up to 30 guests.
11. Guest Suite available for out of Town Guests, located on the main level
12. Private Park with Gazebo overlooking River Valley
13. A multitude of park benches/seating areas on various levels to enjoy the outdoors and the phenomenal river valley views
14. Guest Parking at the east of the project

The Gainsborough is an attractive 23 Storey Hi-Rise with 106 Condos offering it's Residents an Unsurpassed River Valley View

* Please read the comments under the photos for a more detailed description.
Or, better still - book your own private viewing of this Incredible Condo.
Who knows, you may not want to leave!





Price:

$349,800

Property Type:

Single Family
Home Style:

Hi-rise apartment single level condo

Bedrooms:

1
Bathrooms:

1.0

Year Built:

1981
Floor Area:

1,011 sq. ft.

93.925 m2

MLS® Num:

New
Status:

Sold
Floor

Type

Dimensions

Other
-
Exterior Close Up - Soaring High Rise

0'

.00 m

x

0'

.00 m

-
-
Underground Parking Entrance

0'

.00 m

x

0'

.00 m

-
-
East View from the Parkade Entrance

0'

.00 m

x

0'

.00 m

-
-
Gazebo Close Up

0'

.00 m

x

0'

.00 m

-
-
Close Up Of Gazebo & Sitting Area

0'

.00 m

x

0'

.00 m

-
-
Gazebo

0'

.00 m

x

0'

.00 m

-
-
Sheltered Sitting Area

0'

.00 m

x

0'

.00 m

-
-
Interlocking Brick Path

0'

.00 m

x

0'

.00 m

-
-
Upper Level Park Benches

0'

.00 m

x

0'

.00 m

-
1st
Two Lower Level Sitting Areas

0'

.00 m

x

0'

.00 m

-
-
Another Back Yard View

0'

.00 m

x

0'

.00 m

-
1st
Barbeque Area

0'

.00 m

x

0'

.00 m

-
1st
Visitor Parking

0'

.00 m

x

0'

.00 m

-
1st
Access from Visitor Parking

0'

.00 m

x

0'

.00 m

-
1st
Front Yard

0'

.00 m

x

0'

.00 m

-
1st
Area Shops

0'

.00 m

x

0'

.00 m

-
1st
Bus Stop

0'

.00 m

x

0'

.00 m

-
1st
Exterior Front Entrance

0'

.00 m

x

0'

.00 m

-
1st
Gainsborough Front Entrance

0'

.00 m

x

0'

.00 m

-
1st
Lobby as Seen from Front Entrance

0'

.00 m

x

0'

.00 m

-
1st
Lobby - Guest Registration Desk

0'

.00 m

x

0'

.00 m

-
1st
Grand Piano in Lobby

0'

.00 m

x

0'

.00 m

-
1st
Mailboxes

0'

.00 m

x

0'

.00 m

-
1st
Social/Party Room

0'

.00 m

x

0'

.00 m

-
1st
Social/Party Room...

0'

.00 m

x

0'

.00 m

-
1st
Social/Party Room Kitchen

0'

.00 m

x

0'

.00 m

-
1st
Social/Party Room Bathrooms

0'

.00 m

x

0'

.00 m

-
1st
Solarium Sitting Area

0'

.00 m

x

0'

.00 m

-
Listing information last updated on April 27, 2012 at 03:51 PM (UTC)